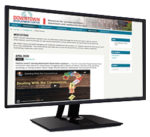 TIF remains popular, but beware the pitfalls
— Tax-increment financing (TIF) is a common tool for cities to fund economic development. City leaders assume that TIF will spur new development, increase property values, and create new tax revenue that would not have existed otherwise. Read more from David Merriman on Tax Increment Financing. ...
Five strategies downtowns are using to come back from the pandemic — the wave of downtown initiatives reinforces the resilience of downtowns, not to mention the crucial importance of city centers in communities everywhere. • The Rosslyn Business Improvement District in Arlington, VA, set up an outdoor office area. Watch the video below: https://www.youtube.com/watch?v=A-CpxXnefU8&t=9s • Many downtown organizations are developing programs that focus specifically on providing support for black-owned and other minority-owned small businesses. See Building on Recovery for Urban Place Management from the International Downtown Association and Stantec. ...