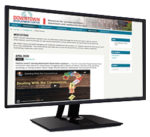 Facing years of construction, residents, leaders join forces
— In Middlebury, VT, an infrastructure project was set to tear up roads and disrupt the downtown for six years. Read a full overview of Middlebury's efforts to promote downtown during the disruption. ...
New downtown group works to broaden office district's appeal — In San Fransisco, with white-collar workers staying home rather than going to their offices, pedestrian traffic plummeted in the Financial District during the pandemic. And fewer people meant less business for the restaurants and bars in the district. Watch the promotional video below for San Francisco's public art show.  https://www.youtube.com/watch?v=dimqa7wDWUA ...