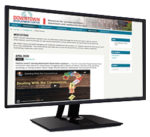 As downtowns embrace streetcars, an obvious question: Are they worth it? —
Cities from coast to coast have installed streetcars in recent years, seeing the retro systems as a way boost downtown economies and make neighborhoods more appealing to millennials and boomers. See a report on the development impact of streetcars in Portland and Seattle. ...
Beer trail, coffee trail drive traffic to downtown watering holes — Downtown leaders in Huntsville, AL, have built buzz through a simple and inexpensive promotion — the Downtown Huntsville Craft Beer Trail. Watch a promotional video about the event below. https://youtu.be/ZrebNKfer1w ...
Heated streets draw winter shoppers and runners — In 1988 the City of Holland, MI, implemented "the largest municipal snowmelt system in North America." Read a brochure on the benefits of the system and watch a video below. https://youtu.be/XFWzDB7WvNI ...