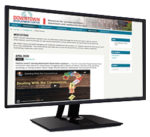 Makerspace gives fresh spark to downtown —
Lexington Collaboratory & Makerspace is a 1,300-square-foot lab that lets startups tinker with their products. The Collaboratory also provides a team of mentors willing to dispense advice about legal matters, marketing, real estate, finance, and professional development. Read an online article about maker space business models from makezine.com. ...
Engaging the public smooths planning process — In Delaware, planners have used video games and board games to engage residents in the planning process. The Delaware Valley Regional Planning Commission's Dots & Dashes game let residents participate in complex transportation planning. ...
Stimulating residential development — The city of Elgin, IL, has awarded its first grant to install a sprinkler system in a downtown building. See the complete grant program information packet. ...