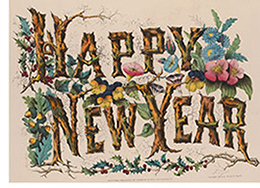 Every other week you receive the summary of an article from Downtown Idea Exchange. Over the course of the year we've covered everything from business recruitment, to streetscape improvements, to placemaking.
To wrap up the year, we're highlighting five of our favorite posts. Creative, informative, and adaptable, they showcase some of the best work in downtown revitalization.
All five are online, along with dozens of others from 2019 and earlier.
#1 Parking management plan frees up hundreds of unused spaces. From adjusting parking rates, to implementing shared parking, to testing valet services and shuttles, Quincy, MA, is making use of every space.
#2 Keeping employers happy means hundreds of meetings a year. To keep jobs from leaving downtown, economic developers in Dubuque, IA, conduct in-depth interviews with more than 300 employers every year.
#3 Cadet program boosts police presence. In Portland, ME, unarmed patrols walk downtown streets during the busy season. Recruits are typically college students in criminal justice programs, or young people aiming for careers in the military or on a police force.
#4 Hosting a limited number of downtown events. Narrowly focused events highlight downtown El Paso's assets and attract a diverse audience.
#5 Downtown offers incentives. In Battle Creek, MI, generous incentives are attracting breweries, restaurants, and lots of press coverage.
To read any of this year's posts visit DowntownDevelopment.com.
And to receive the full story each month, subscribe to Downtown Idea Exchange.