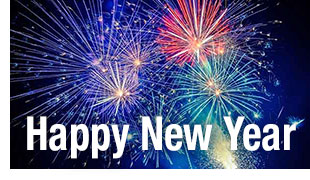 Every other week we post the summary of an article from Downtown Idea Exchange. Over the course of the year we've covered everything from business recruitment to streetscape improvements to placemaking.
To wrap up the year, we're highlighting five of our favorite posts. Creative, informative, and adaptable, they showcase some of the best work in downtown revitalization around the country.
All five are online along with dozens of others from 2018 and earlier.
#1 Business contest attracts second-location retailers. In a twist on the traditional start-up contest, Florence, SC, set its sights on attracting second locations of proven businesses.
#2 Retail corridor re-imagined as active American woonerf. The plaza-like lane is now a pedestrian-friendly gathering space, while remaining open to vehicles.
#3 White box programs make older buildings more appealing. A grant program in Racine, WI, helped downtown building owners prepare vacant spaces and attract new tenants.
#4 Marijuana dispensaries create demand for space. As more states legalize marijuana, downtowns take steps to regulate their number and locations.
#5 Spring construction season gets a little more colorful. Public art helped reassure shoppers that downtown Iowa City, IA, was open for business during a construction project.
To read any of this year's posts visit DowntownDevelopment.com.