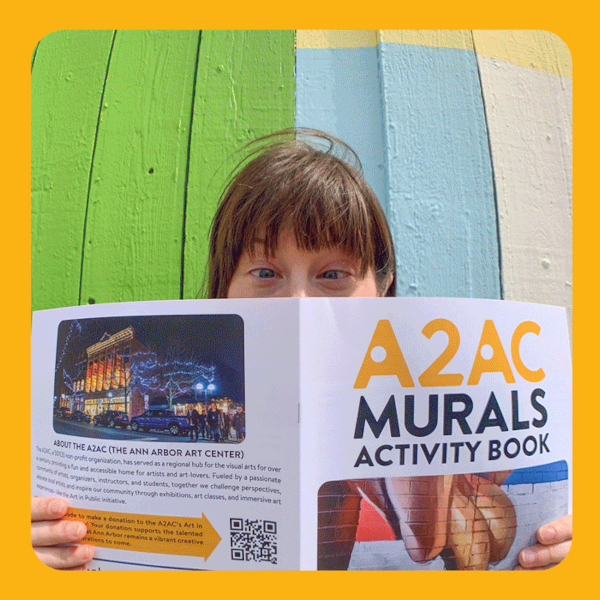 A2AC Murals brings large, vibrant works of art to the public in Ann Arbor and South East Michigan. The program is run by the Ann Arbor Art Center and funded through Patronicity and a matching grant from the Michigan Economic Development Corporation.
The center encourages people to get out and get involved with the public art in several ways:
Mural walk. A tour of the murals is available in a print format as well as via the Canvs app and Google Maps.
Activity book. This online book includes a map, information about the murals and artists, as well as activities and engaging questions about the art and the surrounding areas. In one example, the book asks participants to, "Find the shapes below in the murals and write the name of the artist at the bottom."
Video tour. The center provides a 14 minute online artwalk, hosted by Lead Curator Andrew Cohen.
Artini. This annual event pairs local bars and restaurants with downtown murals for an art inspired cocktail competition. As a result of the pandemic, Artini includes both an in-person event from 5 p.m. to 10:30 p.m. on a Saturday night in February and an at-home event.
For the at-home event, the custom cocktails are canned, packed, and available for pickup at a downtown location. In-person or at-home, all participants receive a tasting guide, access to the event web page for additional content and contests, and the opportunity to vote for a favorite cocktail.
More on downtown events appears in the June issue of Downtown Idea Exchange newsletter. Click below to learn more about Downtown Idea Exchange and other resources for revitalizing downtowns and commercial corridors.