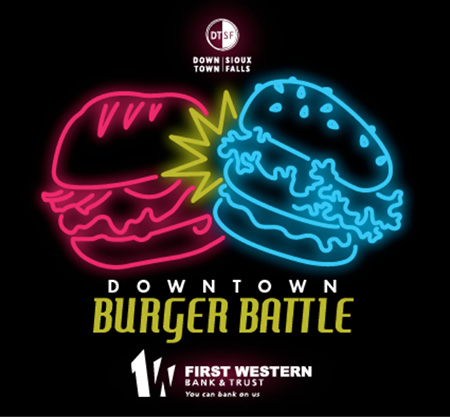 A decade ago, the downtown organization in Sioux Falls, SD was looking for a way to boost business during January.
Downtown Sioux Falls decided to try Burger Battle, a month-long contest that pitted downtown restaurants in a competition to create the best new burger. Participating eateries debuted a new burger, and diners would try the dish and rate it.
A decade later, Burger Battle is going strong.
In contrast to a traditional weekend event, there's no need to set up and tear down, to close streets, or to pay police overtime. And there's no risk that bad weather could tank attendance.
Downtown Sioux Falls devotes some time and resources to managing the event, promoting it to customers, and counting the votes. But otherwise, overhead is minimal, says Tenley Schwartz, marketing manager at Downtown Sioux Falls.
In fact, Burger Battle proved so successful that Downtown Sioux Falls launched a companion event. The city's Downtown Pork Battle now takes place during September.
Details on these popular food battles appear in the December issue of Downtown Idea Exchange newsletter. Click to learn more about Downtown Idea Exchange and other resources for revitalizing downtowns and commercial corridors.