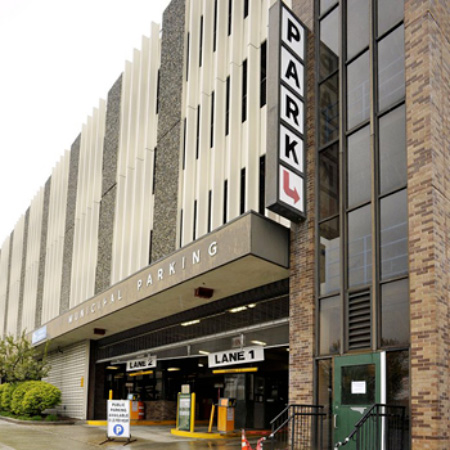 Downtown leaders face a parking conundrum. On the one hand, urbanists have long preached that cities underprice parking at the expense of pedestrianism. Yet visitors and merchants often hate any hint of rising parking prices and more expensive parking tickets. Add to the mix, hourly downtown workers, grappling with inflation, and it's more difficult than ever to find the right pricing solution.
In Portland, ME, downtown workers chafe at recent increases in hourly fees and parking tickets. The city recently raised the on-street hourly rate to $2.50 from $2 an hour, and a strictly enforced two-hour limit means service workers are at risk of penalties.
The city operates parking garages that charge $3 per hour and $140 for a monthly pass. While private lots charge daily fees of $40 or more — a rate that would take $800 a month from a downtown worker's paycheck.
To ease the pain, Portland Downtown, offers a "Park and Work" program for workers who make less than half of the area's median income, or $37,300 as of April for a one-person household.
The Park and Work initiative lets workers buy stamps for up to six hours of their stay at the city's garages. Each stamp covers three hours, and a book of 48 costs $100, making the hourly rate just over $2. Employees and employers can buy stamps through the Portland Downtown office and employers can subsidize the cost for their workers.
Additional approaches to worker parking appear in the November issue of Downtown Idea Exchange. Click to learn more about Downtown Idea Exchange and other resources for revitalizing downtowns and commercial corridors.