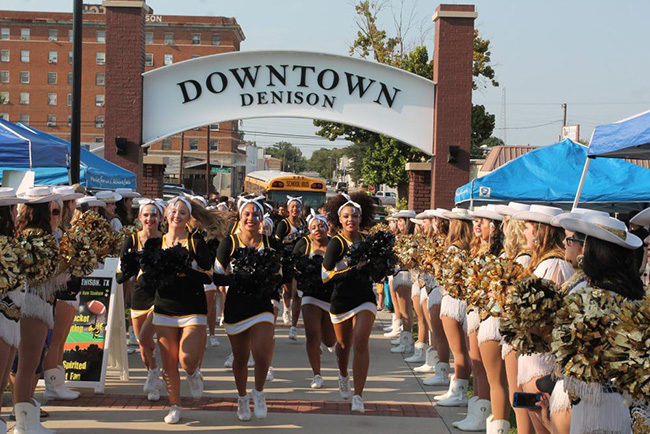 Downtown Denison, TX, hosts nearly 700 events a year, a brisk pace that generates a steady stream of activity. The hectic schedule has also forced downtown leaders to be mindful about how to pace the events so that they help rather than hinder downtown merchants.
With so much happening in a small downtown, the challenge is to spread the events — both geographically and across the calendar — so that they don't become disruptive to downtown merchants, says Donna Dow, Dennison's director of downtown.
A restaurant or store serving local customers could quickly become overwhelmed by daily street closings. So Dension is mindful of balancing the demands of attracting visitors and regulars. For instance, Dow has taken pains to schedule events at multiple parks within downtown. And Denison's calendar disperses events across weekends, weeknights, and even mornings.
"The conscious decision was made to manage the calendar," Dow says. "There can be too many events."
More on scheduling events, plus articles on outdoor dining fees and becoming a film-friendly downtown appear in the June issue of Downtown Idea Exchange. Click to learn more about Downtown Idea Exchange and other resources for revitalizing downtowns and commercial corridors.