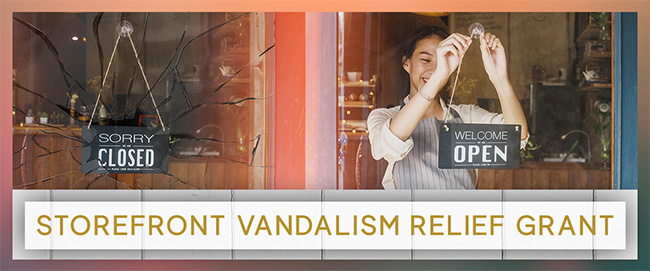 In response to a spate of property crimes aimed at merchants, San Francisco city officials have launched a new grant program that aims to help small businesses recover from damage done to their storefronts by thieves and vandals.
The Storefront Vandalism Relief Grant provides $1,000 to $2,000 to businesses that face the costs of break-ins and other property crimes.
While violent crime is down in San Francisco and many other cities, petty crime has been on the rise.
The victims often struggle to cover the costs. In one case a neighborhood merchants association had to host an online fundraiser to help businesses targeted by vandals.
"It has never been more critical for us to provide support to our small businesses in every way that we can, which not only means making it easier to open and operate a small business, but also providing relief when they face challenges," Mayor London Breed said in a statement.
The program will also help businesses fund such security measures as updating alarm systems, replacing locks, and installing new security gates and lighting.
More on supporting small businesses, plus articles on outdoor dining fees, and attracting minority business owners appear in the June issue of Downtown Idea Exchange. Click to learn more about Downtown Idea Exchange and other resources for revitalizing downtowns and commercial corridors.