Toccoa, GA, boasts a thriving downtown and a bustling historic theater. It has even carved out a niche as a setting for filmmakers looking for an iconic courtroom and Main Street.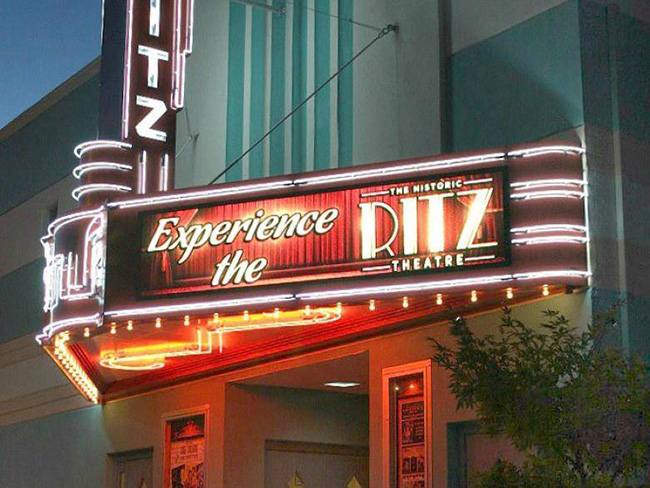 Toccoa positions itself as "camera ready" and "film friendly," says Christian Hamilton, Toccoa's main street manager. To make good on those promises, Toccoa doesn't charge for film permits. And Hamilton says he's willing to disrupt downtown at the drop of a hat.
"You need the streets closed down, we're going to do it for you the next day," he says. "We want to make it as easy as possible."
Hamilton acknowledges that the street closing on short notice was for a film project that already had shot in town and needed to re-shoot a few scenes. Generally, he says, the city gives downtown merchants a couple weeks notice in advance of street closings for filming.
"We do our best to let them know when things are going to be happening, when streets are shutting down,"" Hamilton says.
Any inconvenience brings a payoff in the form of exposure and sales tax revenue. "It's really a bigger deal than I think most people even realize. Not only is it a cool claim-to-fame kind of story to tell," says Julie Paysen, president of the Toccoa-Stephens County Chamber of Commerce, "but the reality is that when those production companies are in town for six to eight weeks or 10 or 12 weeks, depending on the size of the project, they spend a lot of money with our local business community."
More on Toccoa, GA's turnaround, plus articles on outdoor dining fees, and attracting minority business owners appear in the June issue of Downtown Idea Exchange. Click to learn more about Downtown Idea Exchange and other resources for revitalizing downtowns and commercial corridors.