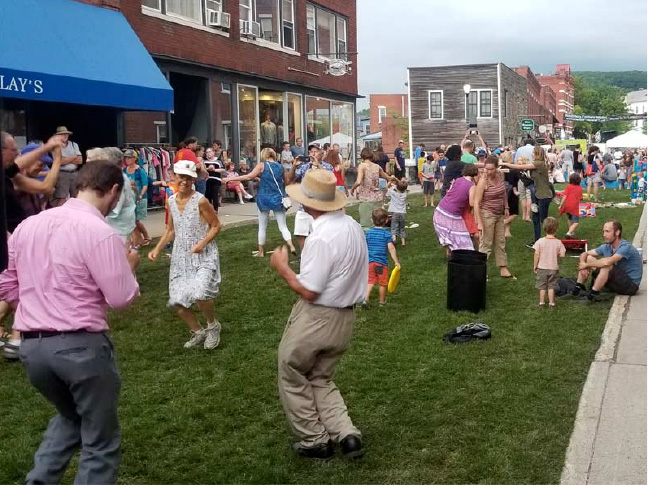 Long before anyone had heard of COVID-19, Middlebury, VT, faced a threat of a different type. An infrastructure project was set to tear up roads and disrupt the downtown for six years.
Middlebury's leaders decided to make the best of a tough situation. They formed a group, named it Neighbors, Together, and began searching for ways to adapt.
An early step for the fledgling organization was to hire a professional facilitator to lead four community forums.
Those meetings resulted in more than 700 ideas — strategies and tactics that could help downtown survive the construction project.
Middlebury didn't enact all of the ideas. Neighbors, Together considered but ultimately rejected such suggestions as installing free WiFi downtown and enacting a sales-tax holiday.
But Neighbors, Together embraced many other brand-building and place-making efforts. The town created a website to market itself, it hosted summertime block parties, beautified downtown with greenery and art, and found creative ways to promote its local currency known as Middlebury Money.
While there were many significant accomplishments, the group says that its greatest achievement was "our ability to change the tone of the project within the community from controversial and negative to one of acceptance and celebration of our community's perseverance and strength."
The full story from Middlebury plus articles on broadening an office districts appeal, rethinking sidewalk permits, and activating downtown alleyways appears in the January issue of Downtown Idea Exchange. Click to learn more about Downtown Idea Exchange and other resources for revitalizing downtowns and commercial corridors.