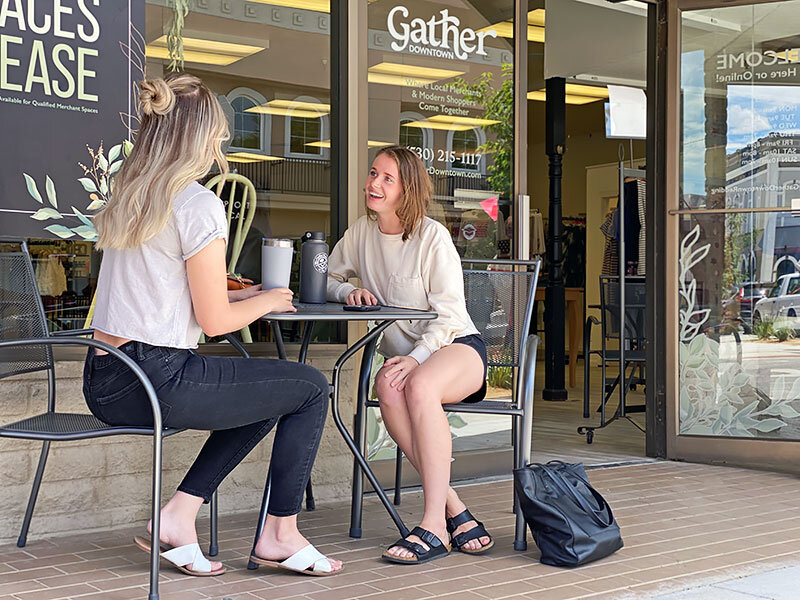 In Redding, CA, a new venture has brought together 18 small shops in one location. Called Gather Downtown, it's not quite a business incubator, not quite an antiques mart or a food hall.
Instead, it's a middle ground, an initiative that fills vacant space, nurtures local entrepreneurs, and provides a downtown gathering place.
"We wanted to put something here in downtown that would celebrate our community," says Carissa Gregory, the owner of Gather Downtown.
The turn-key space and operational support make it easy to locate at Gather Downtown. Most spaces include power and are freshly remodeled. Leases include utilities and other overhead items. Merchants also have access to common areas, such as inventory storage, curbside pickup spaces, bathrooms, workrooms, event space, and indoor and outdoor seating.
Merchants can also take advantage of Gather Downtown's point of sale and e-commerce software, which promises easy set-up and real-time inventory tracking.
The Redding Chamber of Commerce calls the shared space "a plus for downtown."
"People walking along on the sidewalks will venture into places like this," says Jake Mangas, the Redding Chamber of Commerce President & CEO. "It keeps them in downtown and thinking about spending money and that's really a good thing. Just more to see and do really invites people to come to check it out."
The full story on Gather Downtown plus articles on broadening an office districts appeal, rethinking sidewalk permits, and activating downtown alleyways appears in the January issue of Downtown Idea Exchange. Click to learn more about Downtown Idea Exchange and other resources for revitalizing downtowns and commercial corridors.