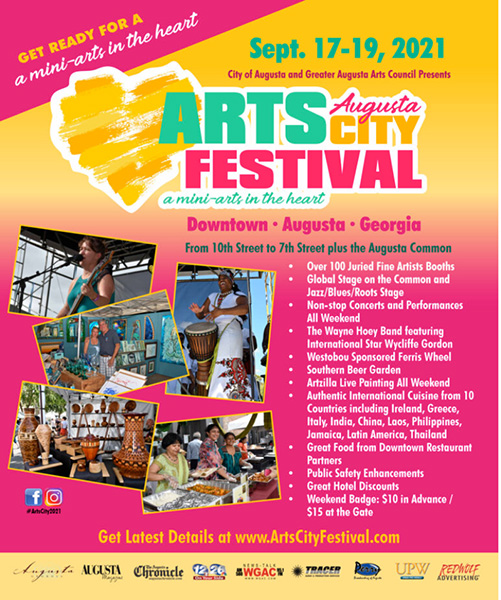 Downtown event planners took a number of steps to ensure that summer and fall events were appropriately sized and not overly crowded. Among the strategies: Events were scaled back and spread out across city streets and over multiple days.
• The annual A Taste of Colorado food festival marks the end of summer in downtown Denver. The event was canceled in 2020, but it returned in 2021 in a slightly different format. Rather than hosting the event in the city's Civic Center Park, the event was spread over several blocks of the downtown. The end of summer celebration includes multiple outdoor performance stages, food vendors, an arts and crafts marketplace, and a kids' zone with family-friendly activities.
• Arts in the Heart of Augusta was scaled down in 2021 to allow six to 10 feet of space between vendors. The number of artists displaying their work was reduced from 100 to 85 while the number of food vendors was cut from 20 to 10. Even the number of performance stages was reduced from five to just two.
• The annual Westobou Festival was canceled entirely. The five-day celebration of dance, film, music, spoken word, and visual arts has been a fixture in the heart of Augusta for 12 years, but it will not return after cancellation in 2020. Instead the festival has been converted into a series of smaller events to be held throughout the year. These include a Halloween-themed event called Westoboo.
More on downtown events, the power of authenticity, and the Revitalizing Downtown Act appears in the October issue of Downtown Idea Exchange. Click to learn more about Downtown Idea Exchange and other resources for revitalizing downtowns and commercial corridors