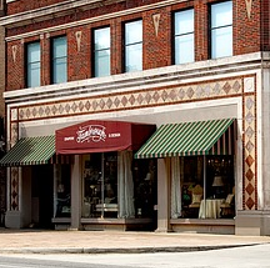 Over the past 12 months, Downtown Digest has highlighted dozens of examples of downtown leaders responding to the pandemic.
But, that's not all. We've also covered parking management, attracting downtown residents, streetscape improvements, grant funding, and much more.
If you've missed any posts during this hectic year, they are online now. You'll even find our three favorite posts from 2020:
#1 Outdoor kiosks breathe new life into downtown. A concept born from desperation offers inspiration for downtown leaders grappling with the pandemic and beyond.
#2 Hurricane-battered downtown comes back. A coordinated campaign forcefully conveys the message that downtown has survived the storm and is back in business.
#3 For downtowns lacking greenspace, cemeteries can fit the bill. No longer just a resting place, this cemetery was transformed into a greenspace and recreation area to meet a critical downtown need.
To read any of this year's posts visit Downtown Digest.
And to receive the full story each month, subscribe to Downtown Idea Exchange.