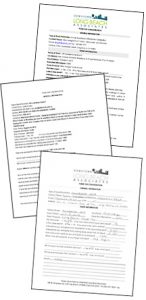 For Downtown Long Beach Associates, the secret to hosting over a dozen major downtown events each year, is to act as an event backer.
The Downtown Event Sponsorship program makes $15,000 available to sponsor downtown events with funds that are awarded in amounts of up to $2,500.
A multi-step application process ensures that all sponsored events are well conceived, meet the organizations goals, and will be run professionally.
Applicants must provide background information about the producer, a line item budget, a marketing plan, any sample advertising or collateral materials available, and a list of all available sponsorship packages. A list of all secured and anticipated sponsorships is also required — the downtown association will not consider events that do not have at least 50 percent of their funding in place.
In addition to a hugely successful Zombie Walk that drew over 12,000 people to the city center last year, the association has provided funding for the East Village 2nd Saturday Art Walk, Rainbow Harbor Mardi Gras, the Long Beach Green Prix, and more.
See the applications here:
Application: Film and Music Festival
The full article appeared in our print edition. To always get the full story, read Downtown Idea Exchange.