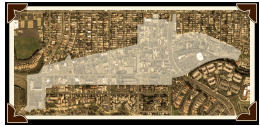 Building consensus from day one can push a plan or project through the local and state approval processes more quickly.
The public outreach done during the creation of the Town Center Plan in Dana Point, CA, has been called a "model of how to do it right."
The outreach process included formation of a 15-member Town Center Subcommittee comprised of a cross-section of stakeholders. The city hosted numerous public meetings, including four public forums, and joint planning commission and city council public workshops. There was also a year-long series of public meetings hosted by the subcommittee.
Toward the end of the process, two Town Hall meetings in a community gymnasium drew attendees with a creative downtown atmosphere.
The standard information stations were turned into downtown storefronts, which were complemented by "restaurants" featuring seating and soft music. Lots of trees, flowers, and shrubs, loaned by a local nursery, completed the effect.
The full article appeared in our print edition. To always get the full story, read Downtown Idea Exchange.