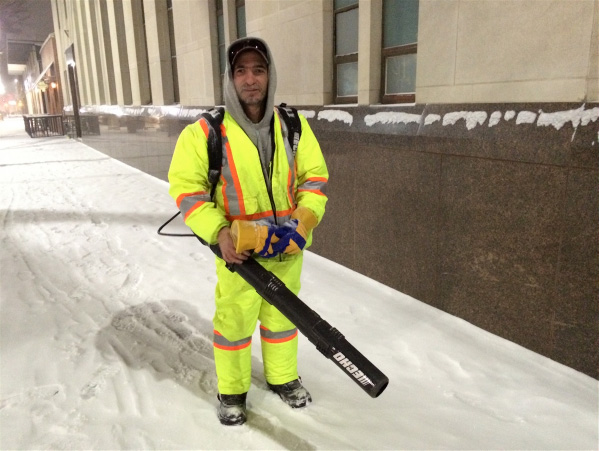 In Lethbridge, Alberta, downtown leaders are keeping streets clean and engaging the city's unhoused population.
The Clean Sweep Program pays homeless people $15 an hour to perform basic maintenance. Their tasks include trash pickup, snow removal, and disposing of needles, pipes, and other paraphernalia from the downtown's designated drug consumption area.
In recent years, social workers have advised a shift away from treating homelessness as a police issue. And Lethbridge's approach reflects a non-judgmental effort to deal with the mid-sized city's unhoused residents.
The program is run by the Downtown Lethbridge Business Revitalization Zone, and embraced by city officials. Part of the appeal is its low cost.
The downtown organization considers the workers "stipend volunteers," that creates a looser relationship than a typical employer-employee arrangement.
"The other option would be to hire unionized city workers," says Sarah Amies, executive director of Downtown Lethbridge. "If the Clean Sweep Program were to disappear tomorrow, the business and property owners would be at City Hall saying, 'What are you doing?' This is part of a vibrant, clean downtown, and it is utterly, utterly essential."
More on the Clean Sweep Program appears in the November issue of Downtown Idea Exchange newsletter. Click below to learn more about Downtown Idea Exchange and other resources for revitalizing downtowns and commercial corridors.