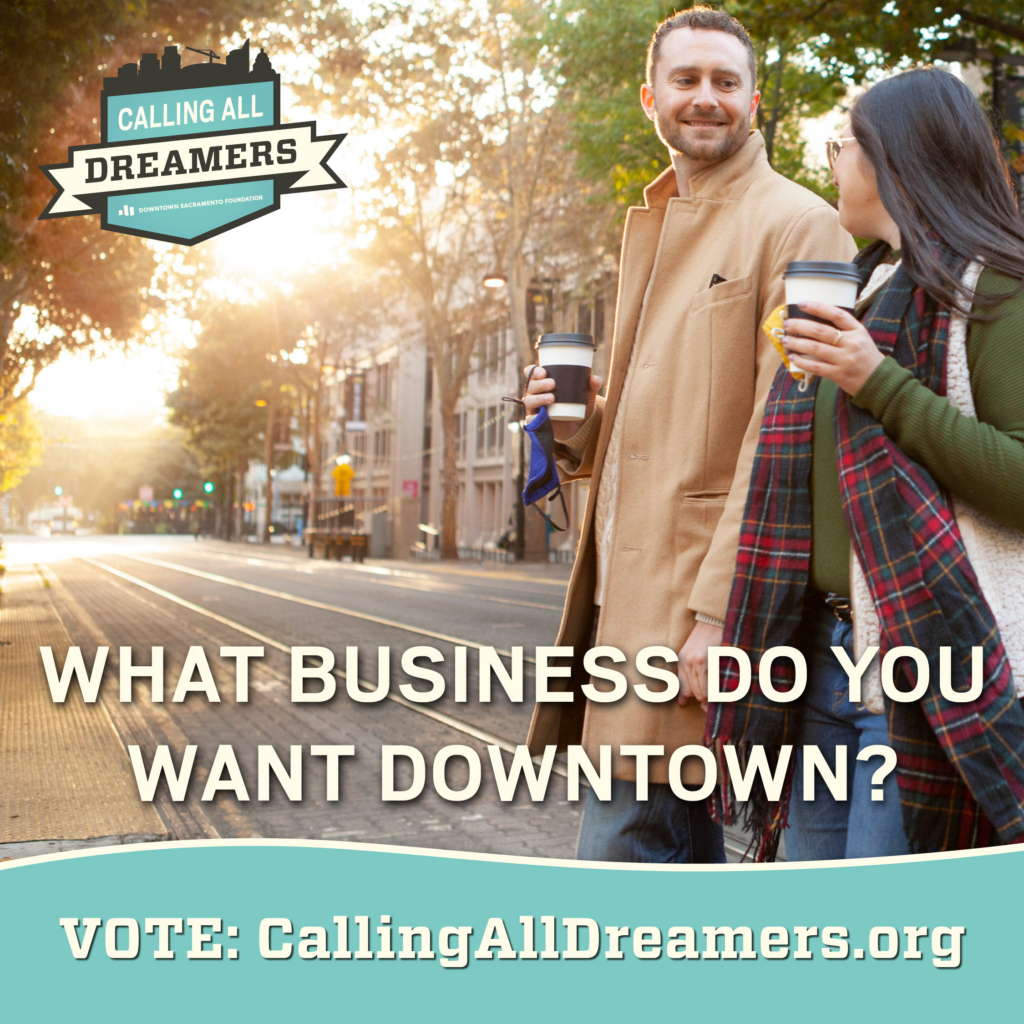 A popular business incubation program is expanding for the winter holidays. The Downtown Sacramento Partnership's Calling All Dreamers program is now in its 10th year. The program mentors entrepreneurs as they compete for a chance to open a downtown storefront and earn a business start-up package valued at $100,000.
To date a total of 15 businesses have opened through the program. The partnership notes that several quickly became "signature small businesses" downtown.
New for 2023, the partnership is adding a holiday pop-up store to the program. The 11 entrepreneurs taking part in this year's competition will all have the opportunity to showcase their products inside donated storefront space in a prime downtown location.
More on pop-up shops and business incubators appears in Downtown Idea Exchange newsletter. Click to learn more about Downtown Idea Exchange and other resources for revitalizing downtowns and commercial corridors.