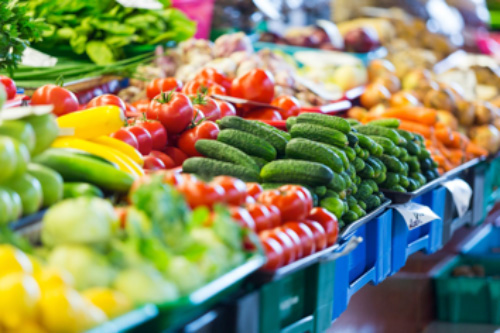 The city of Auburn, ME, wants to support small local grocery stores — and it's using $150,000 in American Rescue Plan funding to make that goal a reality.
The Auburn Neighborhood Corner Store program aims to give $35,000 apiece to each of four local grocers. To be eligible, stores must generate at least half their revenues from grocery sales.
The recipients must also be located at least a quarter mile away from the small city's two national grocery chains, Walmart and Hannaford.
The program aims to address a variety of goals, including boosting walkability and filling in food deserts with more options.
Glen Holmes, Auburn's director of business and community development, told the city council that the grants could go to existing businesses to upgrade store infrastructure, or to entrepreneurs opening new ventures.
Auburn Mayor Jason Levesque says the program grew from a comprehensive review of city zoning laws, and an analysis of what makes neighborhoods vibrant.
More on downtown food programs appears in the May issue of Downtown Idea Exchange newsletter. Click to learn more about Downtown Idea Exchange and other resources for revitalizing downtowns and commercial corridors.