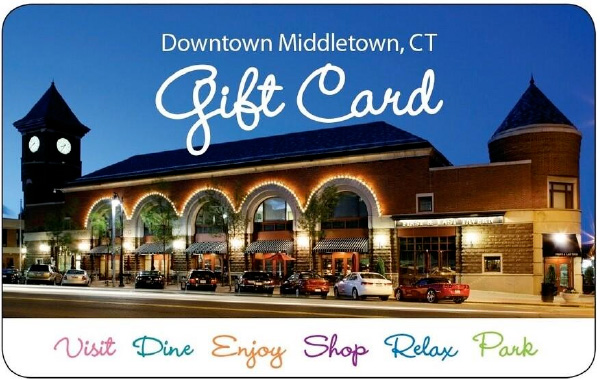 Many downtowns have experimented with gift card programs. But the initiative in Middletown, CT, is going strong after 18 years.
The Middletown Downtown Business District launched its gift card program in 2005. After some fits and starts, downtown leaders overhauled it in 2010 with a new technology provider, says Sandra Russo-Driska, the organization's coordinator. The results have been positive. In 2021, more than 90 businesses participated in the gift card program. For that year, Middletown sold 4,100 gift cards that were loaded with nearly $127,000 in value.
The program is so successful, Russo-Driska says, that Middletown residents sometimes try to use their gift cards at big-box stores that are outside of downtown and don't participate in the program.
"Gift cards are only as successful as your promotion," Russo-Driska says. The gift cards are promoted on Instagram and Facebook over the holidays. They are also promoted in bulk. The district sells gift cards directly to local employers including aerospace giant Pratt & Whitney, a large hospital, and a big construction contractor. "This is a great way to give bonuses to your employees," she says.
More on to how run a successful gift card program appears in the March issue of Downtown Idea Exchange newsletter. Click to learn more about Downtown Idea Exchange and other resources for revitalizing downtowns and commercial corridors.