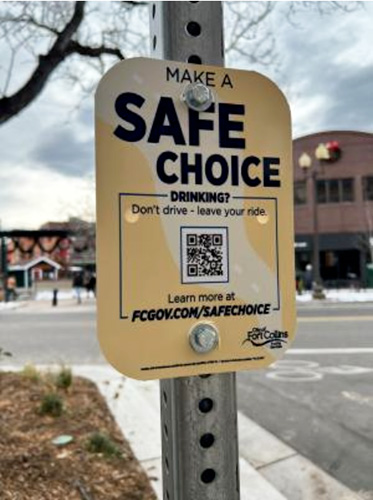 Late-night revelers in Naperville, IL, may leave their cars overnight without fear of a parking ticket. An ordinance allows overnight parking and gives the city an inexpensive way to make late-night visitors feel more welcome.
Discussions began at a transportation workshop in December of 2009 when a council member suggested free overnight parking. "We acknowledged that we do have a number of bars and restaurants in our downtown, and people do come on Friday and Saturday night to enjoy themselves," said Karyn Robles, the city's transportation and planning team leader. "When we looked at the data, during the time we're allowing overnight parking, we really are underutilizing the parking that is available, so we felt we could accommodate these people. We want them to feel they can leave their cars overnight without being punished."
Overnight parking is permitted in three facilities on Friday and Saturday nights.
Fort Collins, CO, is taking a similar approach to reducing impaired driving. The city launched its Safe Choice program in 2022. "We want to make sure people don't drive their vehicles when they shouldn't, simply to avoid going over parking time restrictions and getting a ticket," Parking Services Manager Eric Keselburg, said when announcing the program. "We hope this program will encourage drivers to make a safe choice to leave their car behind and find an alternate way home if they've had too much to drink."
More on downtown parking appears in the March issue of Downtown Idea Exchange newsletter. Click to learn more about Downtown Idea Exchange and other resources for revitalizing downtowns and commercial corridors.