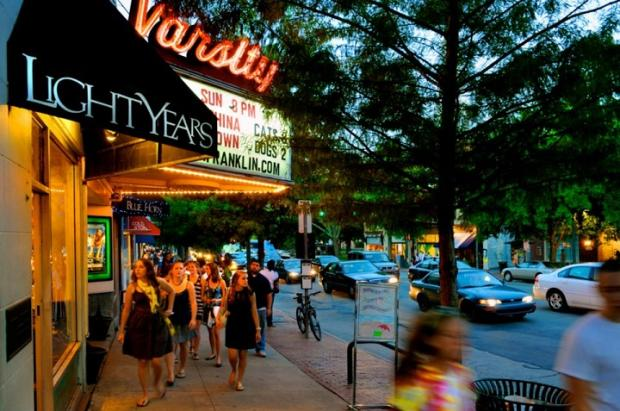 Once used primarily in large cities, advanced location data is providing event planning and business recruitment insights to smaller downtowns such as Tybee Island, GA, and Chapel Hill, NC. The technology tracks mobile devices to monitor visitation patterns.
Based on data from tracking company Placer.ai, downtown leaders in Chapel Hill, NC, know that 80 percent of visitors live outside of the downtown district.
What's more, 50 percent of visitors travel from more than 50 miles away, says Matt Gladdek, former head of the Chapel Hill Downtown Partnership (he left the organization in February).
That insight makes sense given the University of North Carolina's regional draw, especially for basketball and football games. The next step, Gladdek says, is to use location data to fill in holes in the calendar.
"We're looking at when we don't have people and trying to figure out what events we can do," Gladdek says. He also uses the Placer.ai data to recruit restaurants and other merchants.
"We're trying to go after a better retail mix for our downtown," Gladdek says. "With the data, we can break it down and show who's here, how many visitors are here. That's helping us go after more local restaurants who don't have the ability to do this data analysis themselves."
More on how downtowns are using data analytics appears in the March issue of Downtown Idea Exchange newsletter. Click to learn more about Downtown Idea Exchange and other resources for revitalizing downtowns and commercial corridors.