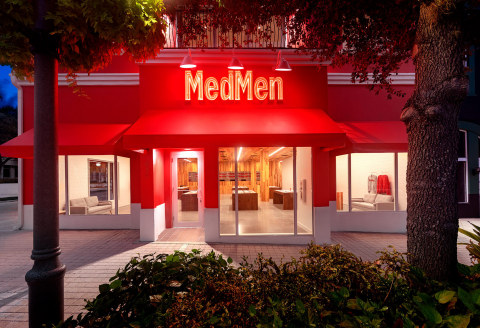 The downtown district in West Palm Beach, FL, is home to three state-licensed medical marijuana dispensaries. A fourth dispensary is also set to open in the urban core — but downtown leaders say that's enough pot shops for now. However, state law might tie the city's hands.
In November, the West Palm Beach Downtown Development Authority asked the city to impose a six-month moratorium on the approval of any additional cannabis businesses downtown — although it's unclear whether the city has the legal authority to make such a move.
"The concern from the [Downtown Development Authority] board, from business owners, property owners, and residents is that the growing number of dispensaries in the downtown area does seem to send a message and create a perception about the place we are," Executive Director Raphael Clemente told city commissioners last year.
"We're about to have four," Clemente says. "There is apparently significant interest from others, hence somewhat of a sense of urgency to call a timeout on this and see if there is a way we could maybe be a little more judicious about how we allow them to be sited in downtown."
More on managing marijuana dispensaries downtown appears in the January issue of Downtown Idea Exchange newsletter. Click below to learn more about Downtown Idea Exchange and other resources for revitalizing downtowns and commercial corridors.