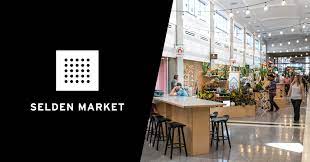 Downtowns big and small grapple with the challenge of building a roster of successful merchants. Many have taken a proactive approach by offering pop-up spaces and kiosks
for start-ups seeking a place to do business without a prohibitive upfront investment.
Norfolk, VA, has been experimenting with pop-ups for several years. 2017 saw the launch of Selden Market, a joint venture of the Downtown Norfolk Council and the City of Norfolk.
The market acts as a retail incubator for Norfolk's emerging businesses. With spots of 200 to 400 square feet, the market gives entrepreneurs a low-cost way to market-test their business model, while also providing a unique shopping experience to downtown visitors.
In addition to start-ups, Selden Market sets aside two to three retail spaces each year for mentor businesses. These businesses agree to share their expertise with startups in exchange for reduced rent. The mentorship program includes guest speakers, entrepreneurship classes, and coaching.
The incubator lets tenants renew their leases four times before leaving the market or
graduating to mentor status.
More on the Selden Market and other incubators appears in the January issue of Downtown Idea Exchange newsletter. Click to learn more about Downtown Idea Exchange and other resources for revitalizing downtowns and commercial corridors.