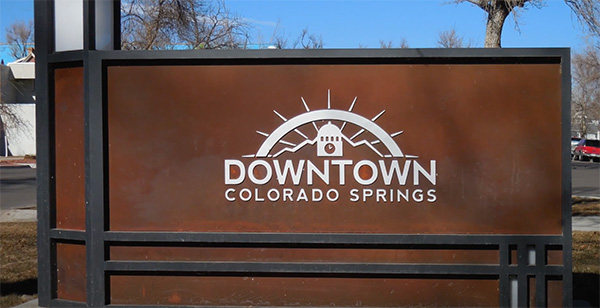 The Colorado Springs Gateways Initiative was a clear win for the city's downtown. The new signs at the entrances to downtown are eye-catching, and the project was honored with an award from the International Downtown Association.
The Gateways Initiative aimed to enhance nine entry points into the heart of Colorado Springs and to stimulate new business and commercial interest in the outer edges of downtown.
The project included electrified signage, landscaping, hardscaping, public art, wayfinding signage, and lighting treatments.
While some of the nine downtown gateways are interstate exits, others are in historic neighborhoods of single-family homes. Colorado Springs customized its signs by location. It installed 30-foot pylon signs at commercial city entryways and more modest monument-style signs in areas with lower density and single-family homes nearby.
While all signs shared common themes, designers varied the materials depending on the context of each installation.
More on downtown gateways, public art, and commercial to residential conversions appears in the December issue of Downtown Idea Exchange. Click to learn more about Downtown Idea Exchange and other resources for revitalizing downtowns and commercial corridors.