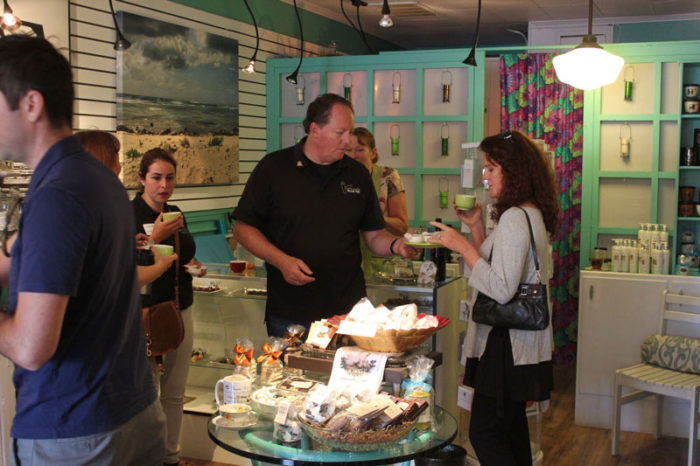 In the heart of Sonoma wine country, the City of Healdsburg boasts a charming town plaza lined with shops, restaurants, tasting rooms, galleries, and bars. With all of that on offer, it's hard for business owners and their employees to direct visitors to a cozy spot for lunch or the local post office.
The solution is the Downtown Healdsburg Familiarization Tour. The tour is a collaborative effort between the Healdsburg Chamber of Commerce and Wine Country Walking Tours.
Each tour covers local history, current information about the city, and introductions to several business owners.
Attendees receive a Healdsburg business directory, map, events calendar, and various goodies that are distributed along the tour route. The tour lasts roughly an hour and a half. The cost is $15 for chamber members and $20 for non-members.
More on discovering downtown, creating a "locally made" brand, and homeless outreach appear in the November issue of Downtown Idea Exchange. Click to learn more about Downtown Idea Exchange and other resources for revitalizing downtowns and commercial corridors.