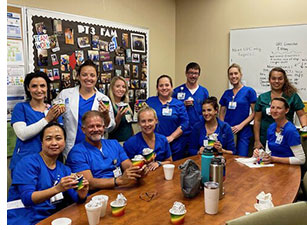 April 16, 2020 —
While downtown restaurants have been severely impacted by efforts to fight the coronavirus, two cities have gotten creative. In addition to offering take-out and delivery services, special partnerships are helping.
In New Orleans, a supermarket chain is stepping up to offer support to struggling downtown restaurants. Rouses Markets is testing a program to sell dishes prepared by local restaurants at its grocery stores. Popular items from two restaurants were initially offered at the downtown Rouses Market. And plans are in the works to expand the program with more restaurants and additional stores in the future.
Meanwhile, a creative effort in St. Petersburg, FL, is supporting local healthcare workers and downtown businesses. The online Edge Guide selects one restaurant and one hospital or healthcare provider to participate each day. Meals are purchased from downtown businesses and delivered at no cost to the healthcare providers.
As of early April, the program had raised over $35,000 in donations. As the Edge Guide explains, "With your donation, you will not only provide meals to local healthcare workers who are on the front lines fighting this virus, but you will support a local restaurant struggling to stay in business during this incredibly tumultuous time."
More on the impacts of the coronavirus and how downtown leaders are coping, appears in the April issue of Downtown Idea Exchange. Click to learn more about Downtown Idea Exchange and other resources for revitalizing downtowns and commercial corridors.