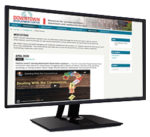 Downtown's bold plan envisions sweeping changes
— The city center in Kansas City, MO, has experienced "vast improvements" over the past two decades. A sweeping proposal calls for even more changes in the coming decade. The Downtown Council early this year released the Downtown KC 2030 Strategic Plan. Read an executive summary of Kansas City's plan. ...
City approves outdoor drinking zone — but only amid strong pushback — Downtowns nationwide have embraced outdoor consumption of alcohol. But in Wisconsin, the idea of designated outdoor refreshment areas, or DORAs, has met local resistance. In late June, Oshkosh, WI, approved a DORA, making it only the second downtown in the state to allow such a district. See Oshkosh's ordinance. ...