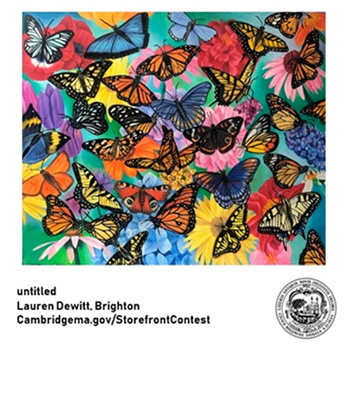 Empty store windows can sabotage a downtown's best efforts to create a bustling, vibrant scene that encourages visitors to stay and spend.
While vacant storefronts have long been the bane of small cities, the problem spread to larger cities during the pandemic.
Downtown leaders can only do so much to combat the broad trends of work from home and the rise of e-commerce. But there are ways to fight back against the negative impact of empty store windows.
In Savannah, GA, the Savannah Development and Renewal Authority created a program to allow public agencies and nonprofit groups to promote activities and special events in the vacant storefront windows of participating property owners.
In Longview, TX, downtown leaders created the appearance of a bustling hardware store in a vacant building. They hired a graphics company to produce full size window decals which were hung in an empty storefront in a prime downtown location. The goal was to camouflage the empty windows and to help potential tenants envision what the space might become.
In Cambridge, MA, the city created a digital library of original artwork which could be reproduced and used for temporary window displays in vacant storefronts.
More examples of downtowns filling vacant storefronts appear in the July issue of Downtown Idea Exchange newsletter. Click to learn more about Downtown Idea Exchange and other resources for revitalizing downtowns and commercial corridors.