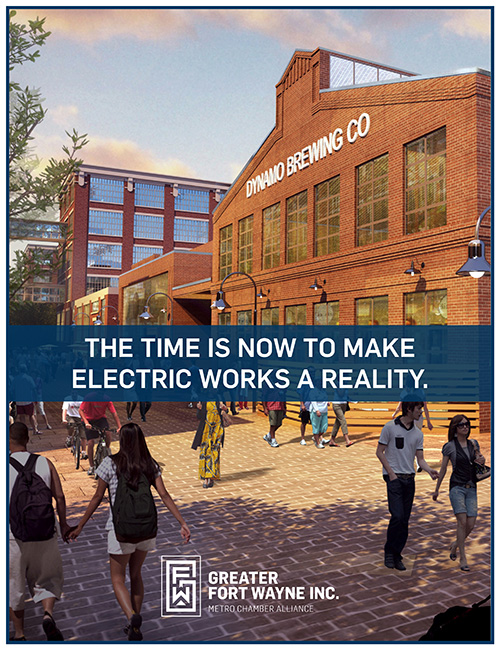 With the US economy increasingly driven by the tech sector, a growing number of downtown leaders in mid-sized cities are looking for ways to spur innovation locally.
One example is in Fort Wayne, IN, where a rusting manufacturing hub was transformed into an innovation district and changed attitudes along the way.
Jeff Kingsbury is a native of Fort Wayne and co-founder of Ancora, the developer of the city's new innovation district. The 40-acre Electric Works is set to deliver 740,000 square feet of space in its first phase. The development group bought the site from General Electric and Norfolk Southern. The mostly abandoned site sat "within spitting distance" of downtown, Kingsbury says.
"What would that hulking reminder of the past do to the psyche of your community when you're trying to bring economic development to the city?" he asks.
Kingsbury sees innovation districts in fly-over country as a way to both breathe life into struggling downtowns and to level an uneven economic playing field.
Lessons from developing innovation districts appear in the December issue of Downtown Idea Exchange newsletter. Click to learn more about Downtown Idea Exchange and other resources for revitalizing downtowns and commercial corridors.