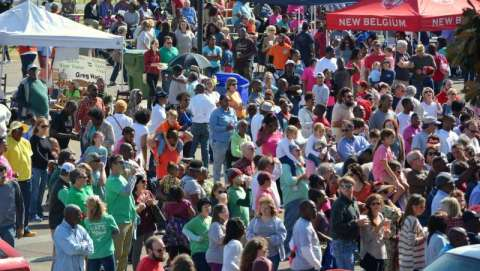 Greenville, MS and Columbus, MS are small cities in the same state, but they're not obvious candidates for a marketing partnership. The towns are 160 miles apart, and Greenville's autumn Delta Hot Tamale Festival and Columbus' springtime Market Street Festival have almost no overlap in attendance.
In other words, Columbus was just the kind of place Deanne New of the Greater Greenville Development Foundation, was looking for in a promotional partner — far enough away that the events don't compete for visitors, but close enough that the two cities could gain some synergy by cooperating.
One advantage of the partnership is that it costs nothing. Another is that it requires limited effort beyond the initial negotiations and setup. "After that, it was just clicking the 'Like' button or the 'Share' button," New says.
She sees the partnership as a model for downtown organizations — instead of viewing one another as rivals, they can work together as effective partners.
The social media campaign reached 37,000 people, and the foundation won an award from Mississippi Main Street.
More on co-marketing, HUD loans, and downtown safety appear in the September issue of Downtown Idea Exchange. Click to learn more about Downtown Idea Exchange and other resources for revitalizing downtowns and commercial corridors.