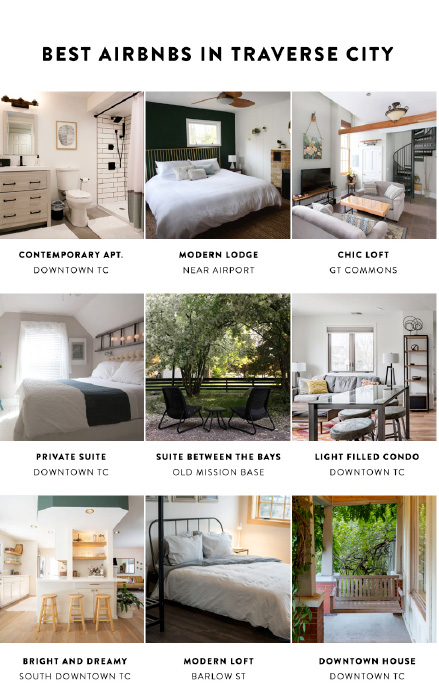 The proliferation of properties being marketed on Airbnb, VRBO, and other platforms has created concern in many municipalities. Critics say the short-term rentals disrupt neighborhood cohesiveness with constant turnover and occasional loud parties. Others point to rentals as contributing to rising real estate prices and a shortage of affordable housing.
Traverse City, MI, recently banned short-term rentals in certain parts of downtown. In this case, officials worried that vacation rentals were creating "dead spaces" downtown. After a popular downtown restaurant closed, the space was replaced by a vacation rental, and the sense of engagement and activation downtown suffered.
Traverse City didn't ban short-term rentals entirely, they simply are not allowed on the first floor of downtown buildings. City Planning Director Shawn Winter said the new rule ensures that residential buildings downtown are designed to accommodate commercial uses.
Traverse City not only bans short-term vacation rentals on the first floor but also dictates that the first 30 feet of a building's first-floor interior space can't be used for parking, storage, or utilities.
More on communities pushing back against short-term rentals appears in the August issue of Downtown Idea Exchange. Click to learn more about Downtown Idea Exchange.