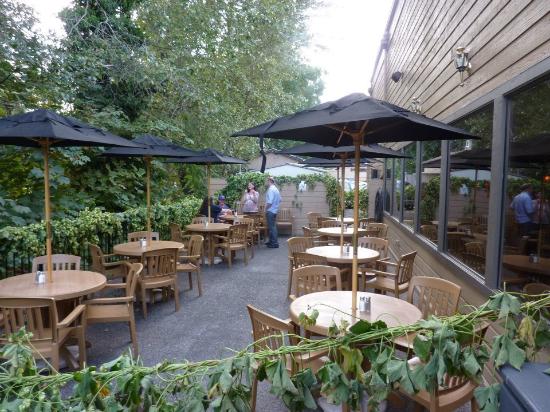 As downtowns tried to survive the pandemic, many cities rushed to allow restaurants to set up temporary outdoor dining areas in parking spaces, sidewalks, and parking lots.
Outdoor dining proved popular with patrons, restaurant operators, and urban planners, but not everyone was happy with the new parklets.
As Salem, OR, allowed restaurants to take over parking spaces, it faced a familiar complaint: Non-food businesses objected to restaurants taking up scarce parking spaces.
To address these concerns, Salem's program caps the number of on-street parking spaces sacrificed for parklets at 66, or about 6 percent of downtown's 1,106 spots.
Restaurants can use up to four parking spaces for their parklet platforms. The outdoor dining areas must be adjacent to their business and be open for at least two meals per day, five days a week.
Downtown restaurants will also have to pay a new parklet fee, and must install specially designed raised platforms.
The full story on moving from temporary to permanent parklets plus articles on expanding outdoor alcohol consumption and event-funding grants appear in the February issue of Downtown Idea Exchange. Click to learn more about Downtown Idea Exchange and other resources for revitalizing downtowns and commercial corridors.