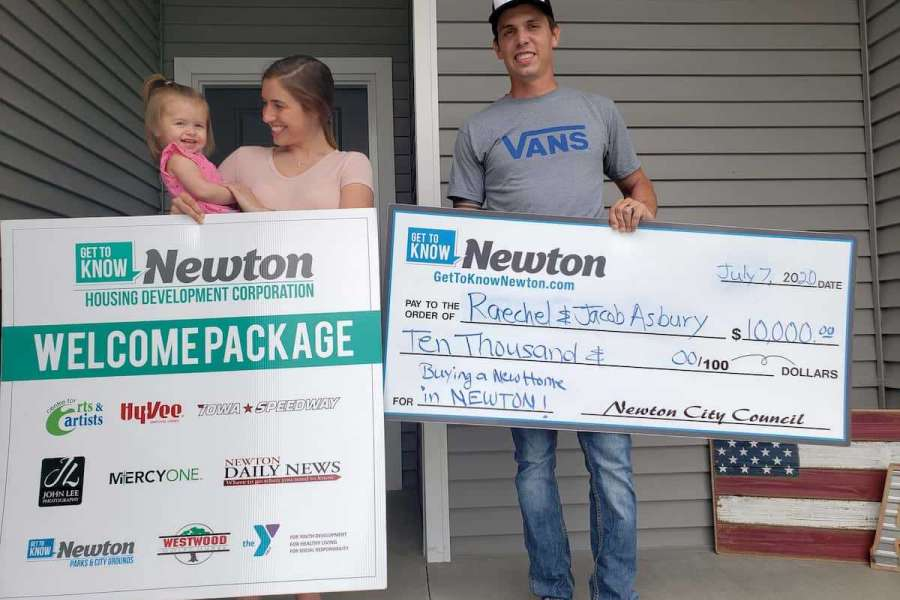 The coronavirus pandemic has unleashed a new wave of migration, one that sees Americans moving out of high-cost states and into lower-cost states.
The Pew Research Center estimates 71 percent of Americans are working from home, up from 20 percent before the coronavirus outbreak. More than half of those people want to continue working remotely, and employers agree.
With dozens of major companies giving their high-wage workers the option to work from home, desirable workers are now free to live wherever they want.
Some cities are boosting their chances of attracting new residents by dangling incentives.
A typical offer comes from Newton, IA (est. pop. 15,164). It promises new arrivals up to $10,000 toward a new home. A Get to Know Newton welcome package includes discounts at local restaurants and shops valued at $2,500.
In another example, Topeka, KS (est. pop. 125,318), is offering $10,000 to transplants who rent and $15,000 to new arrivals who buy homes. As an extra enticement, Jimmy John's Gourmet Sandwiches will serve up $1,000 worth of food deliveries through the Choose Topeka program.
Over three dozen cities are boosting their chances of attracting new residents by dangling similar incentives. MakeMyMove.com, which bills itself as "the first concierge service for remote workers to get rewarded for finding their new homes," lets economic developers market those incentives to workers with wanderlust.
More on attracting remote workers, bringing cannabis stores downtown, and reopening the city center appear in the March issue of Downtown Idea Exchange. Click to learn more about Downtown Idea Exchange and other resources for revitalizing downtowns and commercial corridors.