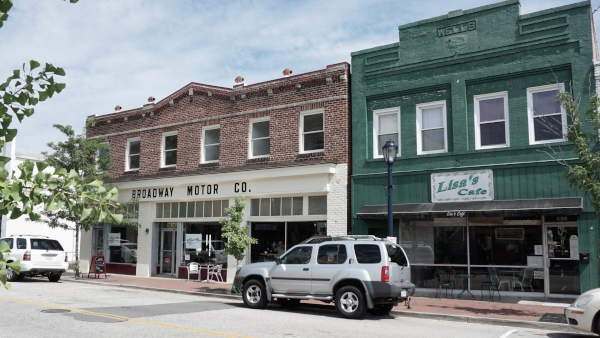 When Evan Kaufman became executive director of the Hopewell Downtown Partnership a decade ago, the small city's core was struggling.
The neglected downtown of Hopewell, VA, was filled with rundown buildings. Food options were sparse, and locals didn't think downtown was safe.
"In Hopewell, it was beyond downhill," Kaufman recalls. "It had already passed the point where people had given up and written off downtown."
Kaufman was new to downtown leadership, but he quickly learned the fundamentals of place management. The first order of business was a grant program for façade improvement.
"That was an easy, early win and started to change some of the perception of downtown," Kaufman says.
Next up was state funding to foster small businesses. The pilot program included $100,000 from the state for a business plan competition. Kaufman began recruiting would-be entrepreneurs for an eight-week training program, with a competition at the end.
That program yielded several businesses that set up shop downtown, including a fitness center that remains a downtown anchor years later.
Downtown Hopewell also started a farmers' market. Kaufman looked at the event not just as a way to bring traffic downtown but also to spot businesses ready to set up shop permanently.
"It's a great way of recruiting," he says.
When Kaufman spotted a promising merchant at the market, he would begin a conversation about a more permanent arrangement.
"A lot of them have thought about it or would like to, but they don't really know what's involved," he says.
More on Hopewell's journey to revitalization­ appears in the February issue of Downtown Idea Exchange. Click to learn more about Downtown Idea Exchange and other resources for revitalizing downtowns and commercial corridors.