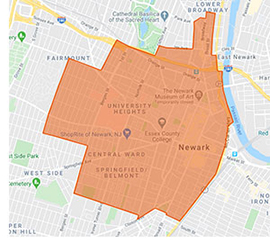 In Newark, NJ, the Live Local initiative is attracting residents and helping them pay for rent or home improvements.
Newark Alliance started Live Local in March 2019 with a goal of adding 1,500 new residents over five years.
Homeowners can get up to $7,000 for improvements to the exteriors of their homes. Tenants can get up to $4,000 in grants.
The program attracted more than 100 new residents during its first year, says Sibusisiwe Malaba, coordinator of the Live Local program. To be eligible, applicants must work in Newark or a nearby city, and they must live in a designated area of downtown.
Newark Alliance confirms the applicants' employment status and verifies the location of the residential property. The program uses income tiers that give more generous incentives to low-income residents.
The program is directed at renovations that increase curb appeal — such as exterior paint, masonry work, sidewalk repairs, or siding replacement.
Sponsors of the program include major employers and educational institutions.
More on Live Local and similar programs in Tulsa, OK, and Pittsburgh, PA, appear in the August issue of Downtown Idea Exchange. Click to learn more about Downtown Idea Exchange and other resources for revitalizing downtowns and commercial corridors.