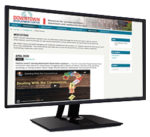 State of downtown reports quantify value, attract investment
— Creating an effective state of downtown report can quantify the value of your downtown organization's work to the economic health of the city, and attract more investment. The May issue of Downtown Idea Exchange covers how to create a state of downtown report. Here are samples: Charlotte Center City Partners Downtown Denver Partnership DowntownDC BID ...
Dedicated recruitment staff draws businesses — In York, PA, a recruitment specialist is bringing retailers downtown. This article in the May issue ofDowntown Idea Exchange provides the details. This Web Extra shows the recruitment brochure. ...
Guerilla placemaking provides downtown character — Individuals and groups around the nation have begun "guerilla placemaking" initiatives to bring some of the grit, color, and character back to their city centers. This article covers activities such as knit graffiti and the Eye Love You project. The I Wish This Was project was covered previously. You may read the article Innovative outreach leads to creative public input here. ...