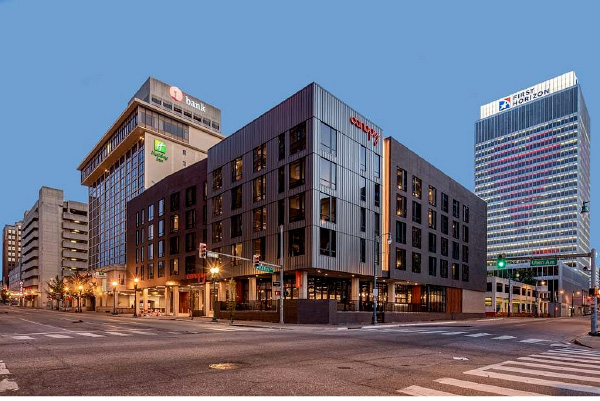 The Downtown Memphis Commission has been taking advantage of a state law aimed at fighting blight.
The downtown organization makes occasional but aggressive use of the law, using it as a way to force owners of properties that are dangerous eye-sores to take action.
In one success story, the Downtown Memphis Commission used the Neighborhood Preservation Act to force the owner of an all-but-abandoned building to sell to an out-of-state hotel developer.
The result? The property was redeveloped into a 170-room hotel that's now an asset to downtown.
"It's not fun, but it's necessary," says Brett Roler, senior vice president of planning and economic development for the downtown organization. "If a blighted property is dragging down commercial property values, we want to do something about it."
Roler starts the process by contacting the owners and encouraging them to improve their properties. The Downtown Memphis Commission offers a number of grant programs to fund improvements.
But if the landlord hasn't responded to repeated entreaties, then Roler turns to the courts.
More on taking legal action against property owners appears in the June issue of Downtown Idea Exchange newsletter. Click to learn more about Downtown Idea Exchange and other resources for revitalizing downtowns and commercial corridors.