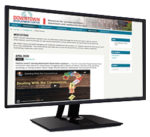 Bicycle lanes, stations, and share programs becoming increasingly popular
— As Americans become health and environment conscious, more commuters, as well as recreationalists, are learning the value of pedal power. As a result, projects to boost bike-centric amenities in city centers are flourishing. Read the Center City Seattle Bicycle Amenity Inventory and the Seattle Bicycle Master Plan. ...
Community vegetable gardens sprouting up in urban centers — Underutilized public space is being converted into community gardens in some city centers. These productive green spaces beautify downtowns, provide gathering space and public education, and are a source for locally grown foods. Learn 10 steps to starting a community garden from the American Community Garden Association. ...
To enhance late-night activity, consider pilot programs — As cities endeavor to balance growing residential uses with the promotion of late-night activity, they should not play it safe, or expect to get every policy right on the first try. Read Edward Glaeser's Boston Globe article, Better nightlife through experimentation, in its entirety. ...
Sidewalk displays brighten downtown streets — The Sidewalk Display Program of the Downtown Development Authority in St. Louis, MO, was designed to, "create an 'alive' downtown atmosphere that attracts shoppers, encourages pedestrian activity and is eye-catching to car traffic." See details on the program, the permit application, and Hold Harmless Agreement. ...
Underpasses as inviting gateways — Pedestrian tunnels passing under a road or railroad have a reputation for being dark, dingy, unwelcoming places. But in San Jose, CA, all that changed when a downtown underpass was re-imagined to include circles of LED lights that change color as pedestrians pass over the underpass. Click here to see photos. ...
Corporate-driven event benefits downtowns — Large corporations can often be overlooked during the search for event partners. But in Verdun, QC, Canada, the Yellow Pages Group is actually leading the way on a series of city center tasting tours. Learn about the Taste Your Neighbourhood Tours. ...
Tree sweaters, low-cost public art — First Street in downtown Livermore, CA, got a fresh new look in September when the trunks of 30 street trees were wrapped in unique and colorful tree sweaters. To create a Tree Sweater Forest see the project timeline and details. ...