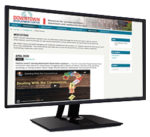 Container Park fills vacant space with entrepreneurial opportunities
— To create a community gathering place, give entrepreneurs affordable space to launch business ventures, and bring new energy to the city center, the Downtown Project purchased one and one-third acres of land and designed a park complete with an interactive playground, public art, an outdoor performance venue, and more. Rather than incur the costs and time demands of new construction, the park features repurposed shipping containers and locally manufactured Xtreme Cubes. ...
Fostering artistic careers, building artistic neighborhoods — An innovative pilot program in Cleveland, OH, is providing affordable artist housing while building a stronger creative economy for the city. A low-cost weekend familiarization trip was marketed to the group's database. See detailed information on the Collinwood project and background reports from the Rust Belt to Artist Belt conference. Picturing Collinwood From the Rust Belt to Artist Belt, Executive Summary From the Rust Belt to Artist Belt, Companion Report ...
Libraries: a valuable ally in economic development — In their bid to remain relevant in an increasingly bookless society and to survive municipal budget cuts, libraries are evolving into valuable downtown partners. Read the report Partners for the Future: Public Libraries and Local Governments Creating Sustainable Communities. ...
Art and teamwork are expanding the downtown footprint — Belfast, ME, boasts a Main Street organization, the Belfast Creative Coalition, a city economic development office, and the Belfast Area Chamber of Commerce. The leaders of the four organizations meet at least monthly to see how they can support each other, avoid duplication of effort, and maximize opportunities. They have even developed an Excel "cheat sheet" so that they can provide seamless service to prospective business owners. ...
E-commerce expands customer outreach — Having an online sales option enables brick-and-mortar retailers to promote products to customers outside their own communities, and also draws more foot traffic into downtown businesses. By sharing one website, each business can have its own fully functional e-commerce presence for a fraction of the cost of creating individual sites. See the Historic Quincy Business District E-Commerce Participant Agreement. ...