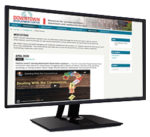 Survey allows rapid response to misperceptions
— The Downtown Norfolk Council conducts a Usage and Perception Study every few years to gauge how residents throughout the region view the city center. View the executive summary here. ...
Crime deterrents boost economic development — In part, the success of the Billings [MT] Crime Watch for Business program, comes from announcing the program to would-be lawbreakers. Participating businesses receive window clings, and the downtown has signage designating it as a Crime Watch district. Additionally, brochures were printed containing safety tips, emergency numbers, and even the cell numbers of the downtown resource officers. See the Crime Watch brochure. ...
New tax will fund vital streets — As Grand Rapids, MI, embraced complete streets, two important documents were developed. • Vital Streets: A Vital Component of a Vibrant City• Vital Streets: Advance Investment Plan for Streets ...
Innovation districts offer live, work, play options to attract businesses and residents — Former industrial sites and other spaces in and adjacent to downtowns are being transformed into live/work/play districts attractive to innovative companies and their employees. Two reports provide useful background. • Innovation Districts: A look at communities spurring economic development through collaboration by New Jersey Future• The Rise of Innovation Districts: A New Geography of Innovation in America by the Brookings Institution. ...
Series of events to educate and engage the public follows merger of two downtown groups — Learn more about the merger that created REV Birmingham. ...
How to form a Tourism Improvement District — Whether a city is using state TID law or home rule authority, the TID formation process follows a fairly typical pattern. Civitas Advisors has worked with dozens of districts and outlines these five steps in TBIDs: Stable Funding For Destination Marketing. Also see TID locations across the country with this interactive map from TourismImprovementDistrict.com, and read the San Francisco State University Study, Tourism Marketing Districts, Creating Jobs, Growing Our Economy. ...
Customer service defines not just the business, but the downtown — Downtown organizations can help small businesses by offering mystery shopping and other assessment tools to identify strengths and weaknesses, training to help small business owners and their staff address knowledge gaps, and award programs to recognize service excellence. For more on the value of hospitality training, read Hospitality training boosts business downtown from the November 2011 issue of Downtown Promotion Reporter. ...
Creating an emotional bond with stakeholders — When the Salt Lake Downtown Alliance wanted to instill a sense of downtown ownership in their regional audience, one of many steps was the I am Downtown video contest. Learn more about producing a video contest and how to boost stakeholder attachment. ...
Heritage tourism makes an impact — In the Heritage Tourism Guidebook, the Texas Historical Commission notes the reasons for the growth in heritage tourism and provides step-by-step information on how to capture this market. ...