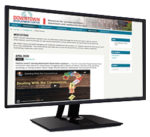 Communities growing DIY grocery stores
— To help members and other supporters of the Hudson Grocery Cooperative spread the word, the group created talking points for face-to-face promotion, as well as a sample email letter that could be shared electronically. Read the talking points here. ...
Recovering from natural disasters — Scott Teel, marketing director for Agility Recovery, is a strong advocate for early education to ensure that downtown businesses have solid plans in place well before disaster strikes. Read our report on Teel's presentation The Top 10 Most Common Mistakes During a Crisis. ...
Incubator attracts retail to the downtown — In early 2010, Downtown Idea Exchange first reported on this incubator program. Click to read the article First store opens under retail incubation program enabled by state legislation. ...
Sculpture in the Streets program enlivens downtown — Art exhibits staged in public spaces attract visitors downtown and provide the opportunity to view art in a new way. The June issue of Downtown Promotion Reporter features Albany, NY's Sculpture in the Streets program. Here you'll find the BID's Sculpture in the Street map highlighting the exhibit of late kinetic sculptor George Rickey's work. ...
Homegrown event creates buzz and builds business with good natured competition — Tapping into the competitive spirit of sports and dining enthusiasts, the Downtown Madness campaign promoted restaurants and attracted online followers. ...
Building an Instagram community — In the June issue, Downtown Promotion Reporter announced publication of Hearty, Wholesome, and Homemade: Building an Instagram Community that Thrives. ...