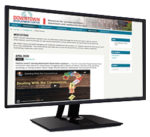 Existing businesses weigh in on incubator services and tenants
— This article in the April issue of Downtown Idea Exchange reflects the findings in A New Small City Business Incubator: A Business Community's Attitudes and Desired Services. ...
Incentives and rezoning stimulate downtown housing — Knowing your market potential, offering incentives, creating appropriate zoning to make growth possible, and facilitating connections between the city, developers, and potential residents all play a role in creating more housing downtown. In Ithaca, NY, several housing projects are underway, with a targeted effort to attract even more. View details on the tax abatement program offered to developers. ...
Downtown beauty can be a community effort — Main Street Gardnerville in Garnerville, NV, has an all-volunteer Flower Committee keeps downtown festooned with blossoms from spring through early fall. View the Adopt-a-Pot brochure and care instructions. ...
Partners cut ribbons on incubators — The Edge: Center for Entrepreneurship and Innovation opened last September in downtown Tuscaloosa, AL. View The Edge's Coworking Membership Application and Agreement. ...
Promoting a business contest, and a community — The It Starts Here Challange in Princeton, MN, included the following collateral materials, a website, Facebook page, radio spot, flyers, and press releases. Local and regional newspapers and radio stations contributed some advertising, as well. And the contest generated enough buzz to earn a slot on the evening news. Read the complete It Starts Here Challenge description and rules. ...