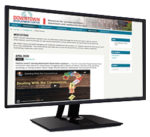 Five keys to downtown success
— The report The Value of Investing in Canadian Downtowns contains five keys to success, which downtowns can use to measure their progress and shape their futures. We provide a summary in this issue of Downtown Idea Exchange. Here is the full report. ...
Healthy living, healthy businesses, healthy budget — This article covers an ambitious project in Ottumwa, IA, which includes an incubator for local food-related businesses. For more articles on how the locally-grown movement is benefiting downtowns, click below. Local foods and culinary offerings basis of downtown tourism niche Bringing 'locally grown' downtown ...
A new plan for sustainable BID funding — The goal of many BIDs is to ensure a stable, long-term funding source, but if you don't have a fair and equitable assessment plan or a good mechanism for collection, that can pose real problems. See the Downtown Boise Association Business Improvement District Assessment Billing Proposal. ...
Small cities continue to rise in popularity — U.S. Census data shows that cities in small metro areas are gaining population. Read the full report City Versus Suburban Growth in Small Metro Areas. ...
Investment in the arts means business — The nonprofit organization Americans for the Arts recently released its study Arts & Economic Prosperity IV. We provide encouraging data regarding the return on arts investment nationally, and on a local scale, in Downtown Promotion Reporter. You may read the report summary here. ...
Smart retailers reach out to smartphone shoppers — Increasingly, downtown retailers are learning how to engage smartphone owners and lure them away from Internet and big box shopping. Read the report The dawn of mobile influence: Discovering the value of mobile in retail. ...
Highlighting downtown's heritage draws visitors — This article covers several ways that communities highlight downtown heritage, add visual interest, educate people about a community's history, and draw visitors downtown. See the Chillicothe Missouri Mural Map See the Excelsior Springs walking tour map ...
Reducing fuel consumption at festivals and events — With rising fuel costs and an increasing awareness of sustainability, many large festivals are looking for ways to cut fuel consumption. Download The Power Behind Festivals: A guide to sustainable power at outdoor events. ...