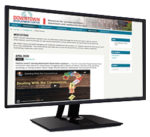 Event grants help fill downtown calendars —
For downtown leaders who want the benefits of a full event schedule but don't want to run events themselves, a downtown grant program is a useful tool. see the First Time Event Planning Guide from the Rochester, MN, Downtown Alliance. ...
Remodeled bridge reconnects downtown neighborhoods — For decades, the Main Street Bridge separated the core of downtown New Britain, CT, from the Little Poland neighborhood. The overpass was poorly lit, with narrow sidewalks, and the roar of traffic from below.  In 2019 all that changed when the bridge was renovated and re-named the Beehive Bridge. Watch a two-minute video of the Beehive Bridge below: https://www.youtube.com/watch?v=fpPtYsT1OTw ...