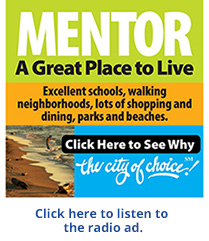 Mentor, OH, identified social marketing as the best way to attract area millennials to explore the community and settle down.
The city ran a commercial on Pandora online radio and an ad on Facebook. The Facebook ads had the potential to reach 400,000 Facebook users and were targeted to those aged 18 to 35 who live within 25 miles of nearby Cleveland.
Traffic on the website and Likes on Facebook grew exponentially. The Pandora ad ran for 14 weeks, reaching over two million users and leading to an interview with Crain's Cleveland Business, an online business publication. The city gained 379 new Likes on Facebook over 12 weeks, as well as 856 clicks.
The full article appeared in our print edition. To always get the full story, read Downtown Idea Exchange.