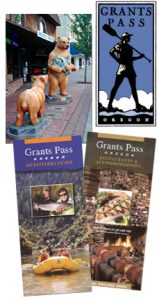 While there are many rewards to be gained from downtown branding, misunderstandings about what branding is, and is not, can make these efforts less effective.
Branding is not simply a matter of a new tag line, logo, or ad campaign; it is about accurately identifying and communicating a promise about the most valuable aspects of your community, and then consistently delivering on that promise.
"Your brand is your anticipated promise of performance," says Bill Baker, president of Total Destination Marketing, and author of Destination Branding for Small Cities. "It must be grounded in truth and reality. If you don't live up to it, your community will have a weak and unsustainable brand and it will not generate the ongoing support of either customers or stakeholders.
"Essential to developing a successful brand strategy is following a systematic and collaborative planning process that thoroughly involves prospective customers, reviews competitors, and engages stakeholders.'
The full article appeared in our print edition. To always get the full story, read Downtown Idea Exchange.